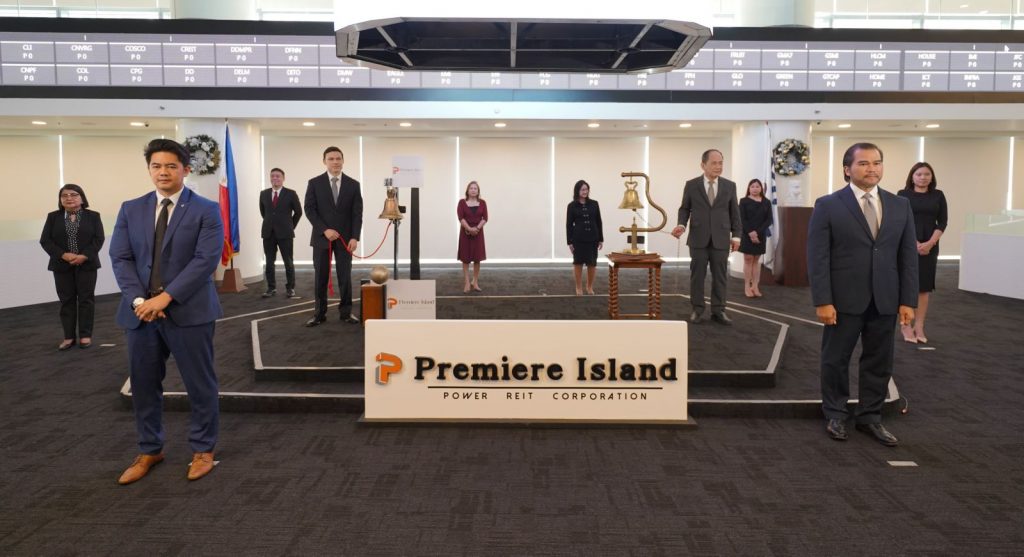 Prime Asset Ventures Inc. (PAVI), an emerging leader in the country's public infrastructure industry officially listed its real estate investment trust subsidiary, Premiere Island Power REIT Corporation (PremiereREIT) on the Philippine Stock Exchange. As a real estate investment trust company, PREIT will handle PAVI's high-performing power generation assets that would strengthen the group's performance and enable its expansion. PREIT aims to be a leading diversified power and infrastructure REIT in the Philippines in terms of portfolio, profitability, growth, sustainability, and dividend yield.
"This significant milestone represents our first step towards realizing PAVI's commitment to pursuing critical community infrastructure initiatives that would provide our shareholders and investors not just meaningful and reliable returns but also that rare opportunity to contribute to the country's capacity-building," emphasizes Mr. Manuel Paolo Villar, Director of PremiereREIT.
PremiereREIT's current property portfolio consists of land, land rights, key power plant assets, and other ancillary infrastructure that are being leased to and utilized by the sponsors for their power generation operations, S.I. P0wer Corporation (SIPCOR) and Camotes Island Power Generation Corporation (CAMPCOR) which provided missionary electrification in Siquijor and in the Camotes Islands in Cebu, respectively. Key metrics of the mentioned properties include a weighted average lease expiry of 9.25 years. PremiereREIT's venture into these well-performing asset classes ensures investments with a stable capital appreciation for investors and at the same time, healthy social dividends for the communities where they operate.
PremiereREIT also anchors the success and advantage of its offer through synergies within the PAVI Group. Aside from the growing demand in the traditional energy sector where it currently operates, it is also set to expand its portfolio to include assets that will be utilized for clean, sustainable, renewable power generation that will address the country's emerging power requirements. Through PAVI Green, the PAVI group's fast-growing renewable energy arm, PAVI is committed to contributing 1,000MW of renewable power in three to five years.
PremiereREIT offered its IPO shares at PHP 1.50 per share to raise a total of PHP 2.415 billion, with China Bank Capital Corporation as the Sole Issue Manager, Underwriter and Bookrunner.